Tanning beds have become very popular over the last couple of decades. Going to the tanning salon instead of spending a long time out in the heat, the fast results and the privacy that requires no clothing makes the tanning bed a more preferred solution when trying to darken up for that perfect beach look.
Home tanning beds are even more convenient if you have the room in your home for them. I will be comparing some of the most popular home tanning beds to help you make the best decision for your purchase.
Some additional reasons to use a home tanning bed other than looking great are to help prevent sunburn, help your body build up Vitamin D and Treatment of Acne, Eczema and Psoriasis. This could be really beneficial in places such as Alaska where you have days that you have very little or no sun exposure. It could possibly help you with your depression.
Solar Storm 24 Bulb Wolff Systems Tanning Bed with Face Lamps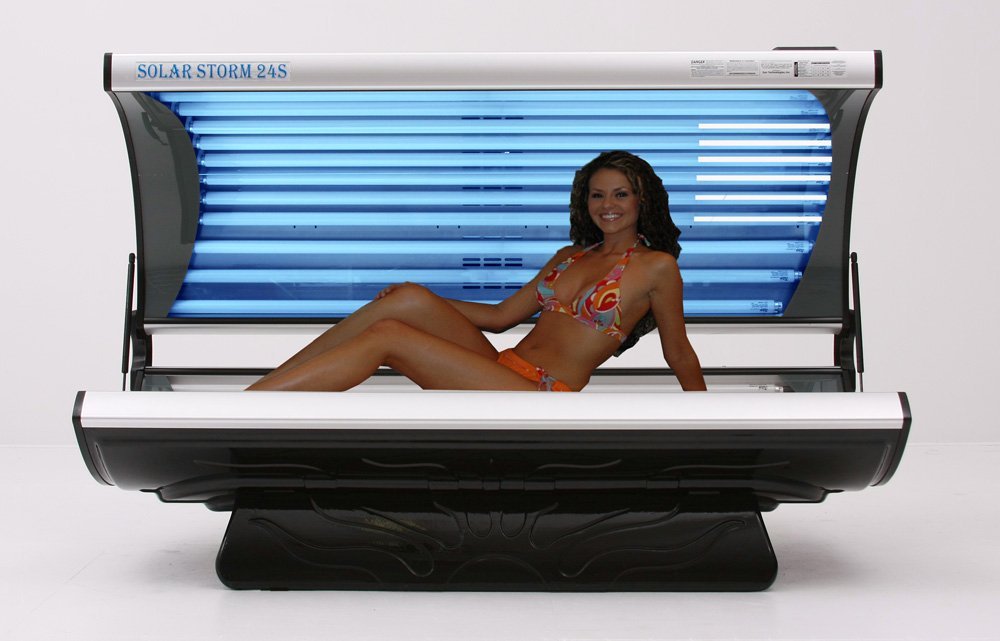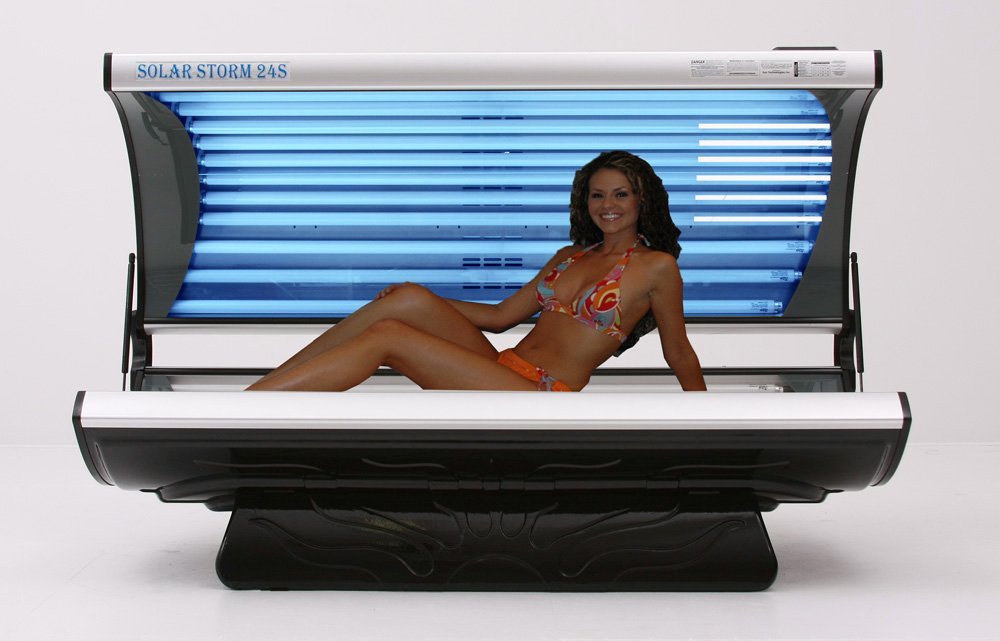 Wolff System has been in the business since 1987 and is full of experience and produces high quality products. This 24 bulb tanning bed is a great solution for your home tanning bed. The Solar Storms tunnel design complete surround makes for an even fast tan.
Solar Storm Tanning Bed Details
24 lamps and face tanning lamps. 18 high output lamps in the canopy and bed and 6 high output facial lamps.
The tanning bed is extra wide and long for more comfort. Dimensions are 78" x 34"
Wolf Systems are made in the USA.
3 Year Warranty on the powertrain and a lifetime warranty on the tanning bed frame.
Only available in black.
Weight is 220 lbs.
15 Amp 110 Volt with 100 Watt Lamps.
Aluminum Frame
Tanning Bed JADE 24 ProSun Home Tan Body – 24 RUVA Commercial Grade Lamps 2400W – 20 Amp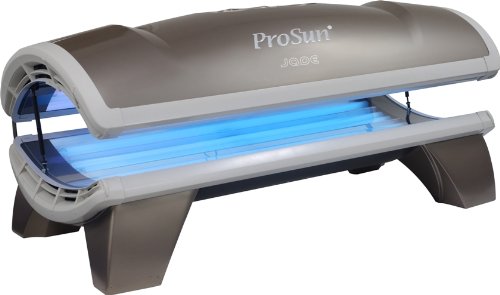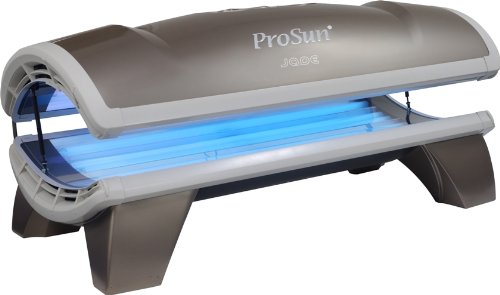 This ProSun tanning bed offers commercial grade lamps and provides a nice even tan with its design.
Jade Tanning Bed Details
Tubular frame made of steel. Extra sturdy but does add to the weight vs. an aluminum frame.
Strong commercial grade construction.
99% Pre Assembled when delivered allowing for fast setup.
Tanning surface is 74" x 29". Overall dimensions are 83" x 35.5" x 48".
The Jade Tanning bed comes with a 1 year warranty on electronics and a lifetime warranty on the frame and hinges.
300lbs is the shipping weight.
The gas springs are adjustable.
Timer has options of 30, 20 and 15 min.
Sunfire 24 Deluxe Tanning Bed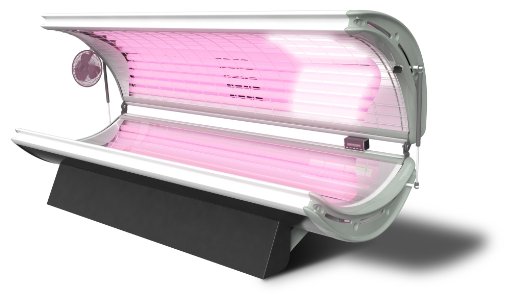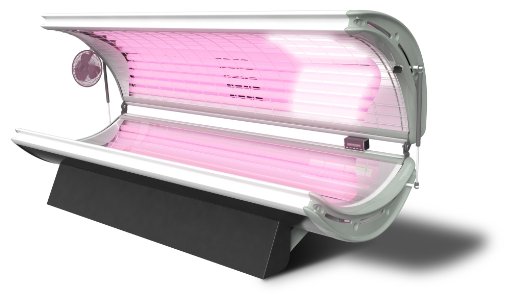 The Sunfire 24 is the cheapest tanning bed option of the 3 that are shown here and the largest tanning surface.
The Sunfire 24 bulb tanning bed uses Wolff bronzing bulbs for a quick and dark tan.
Very large tanning surface of 81" x 36".
Delivered to your door 95% pre-assembled.
Built in MP3 audio system to listen to your music as you tan.
12 Month warranty on the tanning bed.
Weighs in at 200lbs.
The Sunfire tanning bed comes with a decorative base.
If purchased through this link you get $100 tanning lotion starter pack.
Facial tanning bulbs.
The Tanning Bed Wrap Up
These are some of the best home tanning beds for sale on Amazon.  When it comes to warranty you can't beat the Solar Storm. When you dive deep into the details the Sunfire Tanning Bed is the cheapest tanning bed of the 3, has the largest tanning surface area and comes with some nice extras. I find it to be the best option of them all. The only real concern I have is the potential longevity of the tanning bed versus the Solar Storm and ProSun tanning beds.